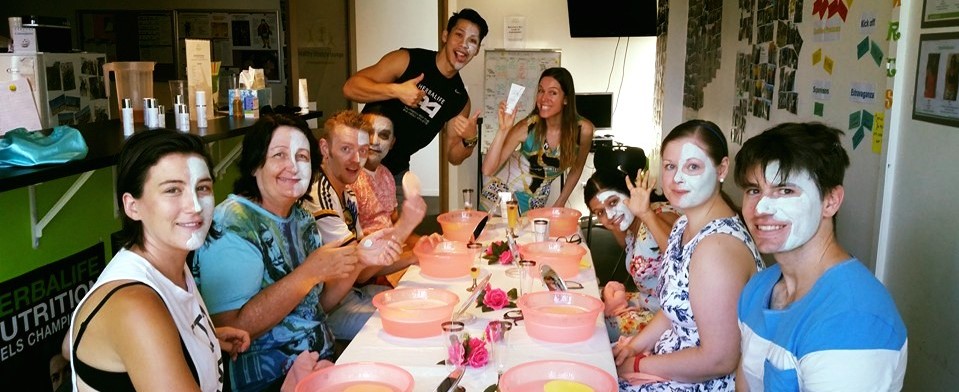 Your skin deserves your care 😉
Treat yourself with lush textures.
Be inspired by radiant essential oils and fresh, rejuvenating fragnances.
Our skincare workshop will bring you a fun and rewarding experience… beautiful, healthier, younger-looking skin. Our clinically-tested products help you achieve positive daily results including softer, smoother, more radiant skin and long-term benefits of a diminished appearance of fine lines and wrinkles.
This 90 minute workshop teaches you how to maximize your skin health on a fun and relaxing way. All skincare used is paraben-free, sulfate-free and dermatologist tested. The fee is only $10 to cover products and drinks provided.
Location: Melbourne Healthy Lifestyle Lounge, Level 10, 1 Elizabeth Street, Melbourne CBD.
To receive more information regarding our skincare workshops click here or contact coach Steffi on 0475417738.