OUR MISSION
Our mission is to help transform the lives of the Melbourne community by living a sustainable and enjoyable healthy active lifestyle… and having fun doing that 🙂 It is our intention to provide education, accountability, supportive community and great nutrition to help you in achieving your goals.
OUR PHILOSOPHY
Our philosophy is based on the equation of a 20% exercise 80% nutrition plus a 100% mindset.
OUR COACHES – THEY WALK THEIR TALK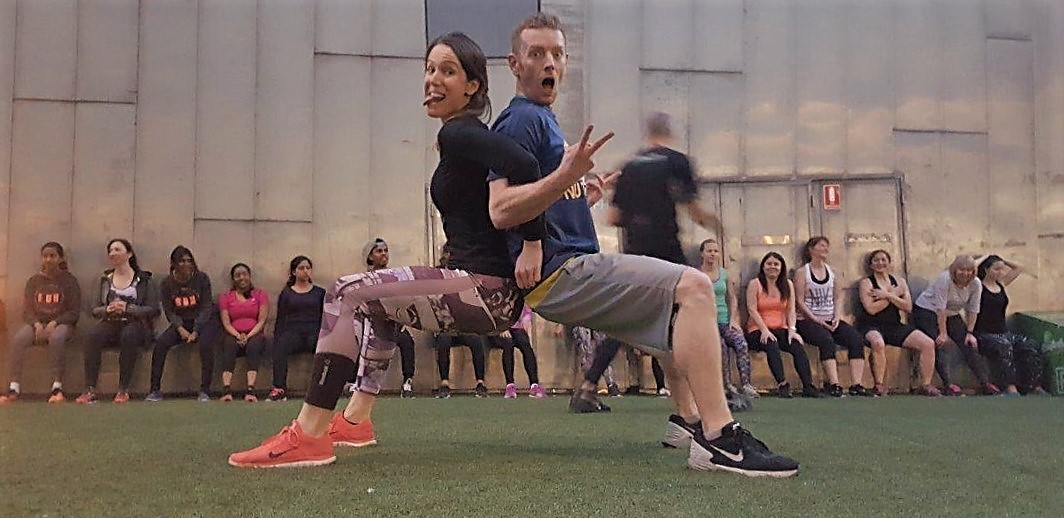 Steffi Vanhemmens – Nutritionist & founder of Melbourne Healthy Lifestyle
As a young girl I was always passionate about healthy eating what encouraged me to study in that field and do a PhD in nutrition… however I ended up having a negative relationship with food and being obsessed with on the number on the scale.  I ended up underweight, out of shape and struggling with very low energy levels and hormonal imbalances. Luckily I was introduced to a nutrition program by a friend 14 years ago which made me aware that being healthy and fit is not related to the number on the scale. I learned how to create a sustainable and enjoyable healthy lifestyle and give my body the nutrition it deserved. As a result I have been feeling AMAZING every since, feeling stronger, fitter and healthier than ever before… and have a sick-pack all year round as a bonus. My own transformation sparked my passion to help others feel as amazing as I do.  The past twelve years of coaching has been such a joy for me and love to be part of your journey too! You deserve to be the healthiest and happiest version of YOU!
Robert Barfoot – Head coach and co-founder of Melbourne Healthy Lifestyle
For most of my life I was overweight with the belief that I would most likely be this way permanently.  Having a desk job I was working out 5-6 times a week to compensate sitting down all day. No matter how hard I worked though, I was not improving my weight and as I was getting older, it was even sliding downhill.  Fortune has it that my health coach crossed my path 4 years ago and taught me more about nutrition and how to focus on this to boost my health goals.  Since putting more emphasis on the nutrition side of the equation, and having the right guidance and support from the community, I have managed to drop the excess body fat that has troubled me my entire life and I have done so whilst even dropping the visits to the gym to once or twice a week… and the best part is that I am feeling amazing!  My personal transformation has sparked my interest to pay this life-changing experience forward by help empower others to reach their health goals too. I am grateful to be part of the Melbourne Healthy lifestyle team and look forward to meet you soon at any of our activities and have fun while achieving goals!